Monday, March 19th, 2018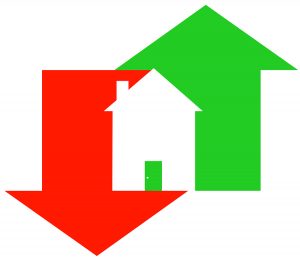 Take a breather, Toronto. Now more people can afford to buy real estate.
That's right. With the number of residential home sales down considerably and selling prices lagging behind the record highs of 2017, buyers should be able to gain back a bit more control in Toronto's formerly unruly real estate market.
The Toronto Real Estate Board reported that the number of Toronto area homes that sold in February was down 35 per cent from the previous February. Perhaps more importantly, the prices of homes also dropped, though not as significantly. The average selling price of all residential sales fell by 12.4 per cent to $767,818.
Rising interest rates, a new financial stress test for buyers and restrictions on foreign buyers have clearly all impacted the GTA's market. But a more moderate real estate market is not something we should be afraid of. In fact, as real estate professionals with nearly a half-century of experience under our belts, we think a less volatile market than what we've been experiencing recently is a good thing.
A less explosive market means buyers and sellers are more evenly split when it comes to their negotiating clout. As a nation of home owners, many of us grew up thinking we would simply own a home one day. But recent activity in Vancouver and Toronto has made that dream something of a fairy tale for some.
A more controlled market means bidding wars would lose their fierceness and prices would be more in line with actual market value. It means buyers wouldn't get caught up in overpaying for subpar inventory just so they can dip their toe in the market. It means buyers can make purchasing decisions based on sound judgement and request important conditions on offers. It means sellers no longer become ensnared in the prospect of making a quick buck only to realize they have to pay more to make a lateral move.
A temperate market won't make you rich overnight but it sure helps you curb your blood pressure.  And in the end, isn't that the kind of balance we're all looking for?