Wednesday, March 11th, 2015
One of the things people most love about Toronto is the ridiculous amount of fun the city has for all ages. From activities, events and museums to galleries, theatre and sports, the city offers up a wide range of family friendly things to do.  With the March Break fast approaching we thought we'd look at a few can't-miss activities.
Wizard World Fun Park, March 15 – 22, at the Better Living Centre. This outdoor fun park includes over 20 mechanical and inflatable rides, a little tots area for children under five, arts and crafts, a large exotic petting zoo, daily shows, pony rides and more. See http://www.wizardworld.ca/ for more information.
March Break at Ontario's Legislative Building, March 16 – 20. This free event is for families with children aged 6 – 10. Explore the historic building through a scavenger hunt, dress-up in the traditional black robes worn by Parliament and enjoy some craft time. Pre-registration is required. See http://educationportal.ontla.on.ca/en/visit-us/programs/march-break-program.
Toronto ComicCon, March 20 – 22, at the Metro Toronto Convention Centre. Celebrating all things pop culture, ComicCon is your place if you love comic books, anime, science fiction, gaming and horror. Meet your favourite celebrities, artist and writers. Enjoy panels and workshops. And, showcase your costumes and cosplay. Get more info at http://www.comicontoronto.com/2012/wp-content/uploads/2011/11/KIDS-PROGRAMMING.pdf
Pinocchio, March 3 – 21, at Young People's Theatre. This children's classic comes to life in a wildly inventive new production. Recommended for kids six and up. See http://www.youngpeoplestheatre.ca/shows-tickets/pinocchio/ for more details.
Disney presents Frozen, March 18 – 22, at Rogers Centre. Join Elsa, Anna, Olaf, Kristoff and his reindeer, Sven, hosts Mickey and Minnie Mouse, and many more of your favourite Disney characters. See more at: http://www.toronto-theatre.com/theaters/rogers-centre/disney-on-ice-frozen.php#sthash.vJtNAiak.dpuf
Sing-a-Long-a Grease Friday, March 20, at the Living Arts Centre. Have you ever been to a musical and had the uncontrollable urge to burst into song? Well, now is your chance to don those pink jackets, grease up those quiffs and let your inhibitions go for an evening where you are the stars. For more info seehttp://www.singalonga.net/worldwide/canada/grease/
AGO: Art Gallery of Ontario, March 14 – 22. Enjoy nine fun-filled days of creative exploration. Enjoy beat box and drumming performances, see the amazing SOAR Rope Skipping and Brampton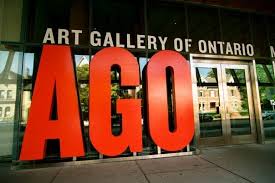 Acro Ropers and learn how to 'double dutch.' Create your own graffiti name "tags" for our tag wall, watch kid-friendly films in Jackman Hall, take a guided tour, visit the brand new Kids Gallery exhibition Pets & Me, and enjoy Drop-In creative playtime for young children. Visit http://www.ago.net/march-break-2015-drop-in-family-fun.
The Toronto Zoo, March 14 – 22. Find out how the Toronto Zoo uses Enrichm

ent to engage animals including polar bears, otters and meerkats. Join in on the daily featured animal enrichment activity in the Education Auditorium and make an enrichment item for one of the animals. The Zoo will also host a craft area, special Keeper Talks, Enrichment demonstrations, animal encounters and more. See http://www.torontozoo.com/events/
Ripley's Aquarium of Canada, March 16 – 20.  Immerse your family in a world of 16,000 aquatic animals and discover your own underwater adventure. The Aquarium features North America's longest underwater viewing tunnel with more than 5.7 million litres of water and over 100 interactive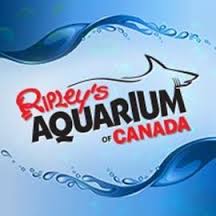 opportunities.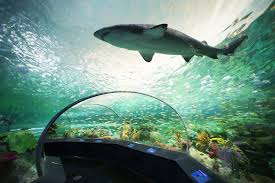 Get up close and personal with three touch exhibits featuring horseshoe crabs, sharks, and rays as well as daily dive shows every 2 hours. Doors open at 8am. Arrive before 9am and receive free coffee and a snack. Visit https://www.ripleyaquariums.com/canada/marchbreak/
Kings Court at Casa Loma March 14 – 22. Discover your inner hero! Challenging gallant games, solving princely puzzles, experiencing interactive medieval theatre, making creative crafts and more. Complete the Hero's Quest and receive your regal reward from the King's Court. Go to http://www.libertygroup.com/casaloma/casafeature1.html for more info.
Aga Khan Museum March 14 – 22. Pick up your Family Exploration Kit at the front desk and launch your own expedition of the galleries. Go on a creature hunt, complete a pattern, or write your own adventure story (designed for children 5-12). And, don't miss Sunday Family Days. Drop into the classrooms to participate in art games, solve puzzles, or make a fantastic animal mask. For more info see https://www.facebook.com/agakhanmuseumtoronto.