Friday, April 24th, 2015
Revive Your Home's Curb Appeal
Whether you're thinking of selling your house or staying put, creating curb appeal is something every home owner seems to aspire to. Having an admiration worthy home is something many of us yearn for and some of us spend serious time and money trying to achieve.
There's no better time than now to dust off the cobwebs, pack up winter gear and roll out springtime. Here is our must-do checklist for adding a bit of curb appeal:
The Front Door
As the home's focal point, your front door should be inviting and attractive. It should say, 'You're welcome here.' Make sure it's clean for starters. Paint it a pretty, eye-catching colour. Think of changing the hardware or adding an attractive door knocker. Finally, consider adorning it with an attractive spring wreath or door decoration.
What's Your Number?
Is your house number clear and easy to read? Walk across the street to see yours. You don't want the numbers blocked by shrubs or trees and it's best if they're placed near an outside light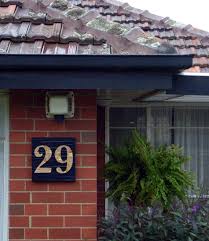 so the pizza delivery person can find you in the dark. Also, try to position the numbers horizontally because they are easier to read than if laid out vertically.
Garden in a Pot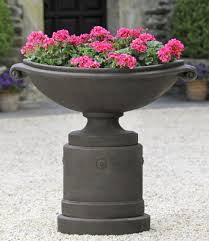 Adding to that welcoming feeling is a grouping of spring plants near your front door. Depending on your space place one great big pot or three various sized ones on your porch or the walkway near your front door. Providing your steps are wide enough, you can also use the sides of your front stairs to arrange pots bursting with spring blooms. Hanging pots of plants also lend curb appeal.
Pretty Up Your Porch
Many older city houses have a front porch ideal for watching the world go by or just being a nosy neighbour. Regardless, your porch can be an extension of your summertime living space so throw down an outdoor rug, a table and some patio furniture. Decorate your space with favourite colours and tchotchkes such as lanterns, pillows and candles. You'll never want to go indoors.
Grass & Flower Beds
Is your lawn looking a little tired after winter's abuse? You may need to reseed your gra
ss or replace patches of it. Cover your flower beds with natural mulch such as leaves, sawdust or shredded bark so they retain moisture longer and look even and finished.
Wash Windows & Siding
There's nothing like clean windows and spotless siding to draw the eye. Try using a power washer or simply a regular hose with a washing attachment.
Look Up
Your roof should get a once over. Curling shingles or those that are crumbling should be looked at by a professional.