Friday, November 21st, 2014
There's nothing like a spin around an open-air ice rink come winter's cold. Whether you're gliding mitten-to-mitten with your sweetheart or teaching your wee ones how to balance on blades, nothing says wintertime fun quite like an outdoor ice rink.
That's one of the reasons Freeman Real Estate is sponsoring a free community skate from 5 to 6 p.m. o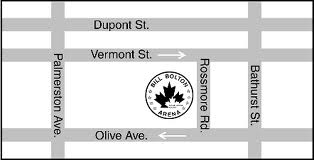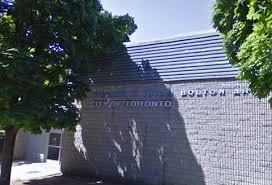 n December 13 at the Bill Bolton Arena, 40 Rossmore Road. Everyone is welcome to join in the festive fun but space is limited so please RSVP to frontdesk@freemanrealty.com or call 416-535-3103. Refreshments will be served.
Did you know Torontonians are quite enamoured of al fresco skating? We must be because the city has 51 open-air ice rinks. Here, in no particular order, is a peek at a few of the finest:
Christie Pits Park is an 8.9 hectare park located at 750 Bloor Street West and Christie Street, across from the Christie subway station. The park features the Alex Duff Memorial Pool, three baseball diamonds, a multi-sport field, basketball and volleyball courts, a community garden and an artificial ice rink. The sides of the pits are highly sloped and are used in winter for tobogganing and related activities. There's street parking on the outskirts.
Founded in 1954, the Phil White Arena at 443 Arlington Ave. in Cedarvale has an outdoor rink for free skates adjacent to the Cedarvale Park Ravine system. The City of Toronto offers various Learn-to-Skate programs as well as Drop-in Skating for Older Adults, Drop-in Skating for All Ages and Drop-in Hockey.
At 875 Dufferin Street just south of Bloor St. W.  is the 5.3-hectare Dufferin Grove Park. It features a multipurpose sports field, a basketball court, a picnic area, a wading pool and a children's playground. At the north end of the park is the Dufferin Grove Park Artificial Ice Rink and Clubhouse. Don't forget delicious fresh, local foods for sale and its Friday-night community dinners.
The city's grand dame of outdoor skate rinks is probably Nathan Phillips Square, a high-profile space that is enjoyed by the public all year long. Enjoy the tranquil sights and sounds of the outdoor water fountain in summer, then lace up during winter and coast to your heart's content. Skating is free here. Skate rentals are not.
Trinity Bellwoods Park is located on Queen St. W. at Strachan Ave. The 14.6 hectare park features three ball diamonds, eight tennis courts, an off-leash area for dogs and owners, a picnic area and an artificial ice rink. The southwest section of the park houses the Trinity Community Recreation Centre.
Two artificial ice rinks are featured at Wallace Emerson, a 2.7 hectare park on Dufferin south of Dupont St. The ice rink offers changing facilities. In addition to skating there is a children's playground, three bocce courses and a motocross bike area.
The Evergreen Brick Works at 550 Bayview Ave is a new kid on the skating block with skate rentals available and a green conscience that donates all of its rental fees back to its free skate program. Thanks to its trees, this spot feels like a winter oasis.
At 76 Wychwood Ave., you'll find a natural ice rink that is maintained by volunteers. Known as Wychwood Barns Park, the rink's conditions can vary depending on weather and the availability of volunteers. While the city offers support by providing access to water and shovels, community-made rinks such as this one shoulder no liability so use at your own risk.
The Colonel Sam Smith Skating Trailat 3131 Lakeshore Blvd W. is a unique outdoor rink shaped in a figure eight and covering 250 metres of chilly adventure. The facility features a rink change area which includes a large change room with benches and washrooms.
At the foot of Lower Sherbourne Street between the Gardiner and Lakeshore East near Sugar Beach is the city's newest ice rink at Sherbourne Common Park.
At 235 Queens Quay W. is the Natrel Rink at Harbourfront, which is located on Toronto's harbour. Admission is free. Skate rentals are on hand as is sharpening.
Enjoy and don't forget the hot chocolate afterwards!