Why Condos Are Having a Moment
Condos often fit the bill where other housing is either too large, too expensive, too far from the action and often, for many, too much work.
That the Toronto condo market is having a moment right now makes sense. With an average selling price of just over $500,000, condos are a very affordable option for buyers seeking to own their own living space.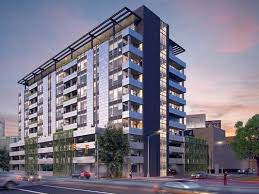 According to the Toronto Real Estate Board (TREB), approximately half of those hunting for a house in the city are comprised of first-time home buyers. It can be assumed then that these buyers are typically younger and, as such, possess less money and earnings to carry a single-family home in the million-dollar range. Condos are the perfect entry point to owning real estate in Toronto. As you pay off your mortgage, the value of your investment goes up, allowing you to eventually use your increased capital to buy a larger home or perhaps fund a vacation home or some other such comfort.
The average selling price for condos in the city was $510,206 in the third quarter of 2017, up by nearly 23 per cent compared to the average price of $415,894 that condos sold for during the same period a year earlier.
"The condominium apartment market segment has exhibited the strongest average rates of price growth since the spring, relative to other major market segments," says TREB president Tim Syrianos. "Competition between buyers remains strong, as listings remain below last year's very constrained levels."
Syrianos also touched on the fact that the condominium apartment housing market is not protected from the ravages of a listings shortage. And this factor is also likely driving the condo market.
According to TREB, there were 5,684 condominium apartment sales reported through the MLS system in the third quarter of 2017. This was down from 7,991 sales reported during the same period in 2016.
New condominium apartment listings were also down on a year-over-year basis by 10 per cent to 9,845 in the third quarter of 2017 compared to 10,967 in 2016.
A consumer poll taken for TREB by Ipsos last spring indicated more interest in buying condos.
"Condominium apartments will likely account for a greater share of home sales as we move forward," says Jason Mercer, TREB's Director of Market Analysis. "With this in mind, it is not surprising that we have continued to see robust price growth, as demand has remained strong relative to available listings."
As with any type of housing, there are issues with these vertical homes, but if you're looking for a space that is centrally located, low-maintenance and affordable, condos can't be beat.
See Freeman Real Estate Ltd., Brokerage – Condos to learn more about our condo listings.