Friday, February 10th, 2017
Inventory, what inventory?
Your home will be the belle of the ball in the current market which is crying for stock. It's pretty simple economics: when supply is low, with high demand, you are in the most enviable driver's seat imaginable. Given the bevy of buyers on the market, competition for your house will be fierce. So worries about keeping your home ship-shape for weeks or months on end while strangers roam through need not concern you.
Mortgage rates
Too bad there wasn't a crystal ball that could tell us what was coming. For years, forecasters have been crying about a rise in interest rates and rightly so. They really don't have much room to go the other way so up seems a likely option. The question is when? When rates rise it will impact consumers' buying power. Putting your house on the market while rates are low is a smart move as more buyers will be attracted to your property than if rates rise a point or two. More interest means more competition and more competition usually always means more money for you.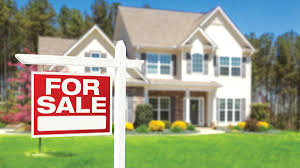 It's urgent
You could say that about buyers in February and March. Who else wants to trudge through snow, ice and cold, bundling up and unbundling with each new viewing? Those are some determined purchasers. Maybe they're the result of a job transfer or an inheritance. Who knows? Just know that they're more motivated.
It's speedier
In wintertime, many of those who support the housing industry are not nearly as busy as at other times of the year. We're talking about banks and lending institutions, mortgage brokers, lawyers, home inspectors, contractors, realtors, surveyors, architects. Finding the professional for the task or service you need will be easier and quicker now as, quite simply, they're not as swamped.
House prices go up, up and away
High demand and low inventory add up to one thing: higher housing prices. That's good news if you're selling. Since you likely plan to buy another home, though, it may be best to sell now so that you aren't affected by rising house prices or mortgage rates. Waiting could cost you more.