Friday, October 21st, 2016
The real estate market offers consumers a laundry list of questions, decisions and quandaries, some large, some small. Perhaps one of the first such that springs to mind for the home buyer is the not-so-simple question of should you sell first or buy first.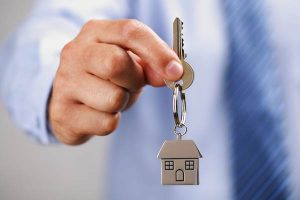 How you approach this issue depends on a number of factors. Should you buy before selling, your main consideration has to be whether or not you can afford to carry two properties should your existing house sit on the market for an extended period.
A second, though equally compelling factor, centres on how active the real estate market is in the area in which you're buying and selling. The GTA's very active market has prompted something of a reversal in the traditional approach which dictated that you sell your home first before shopping for another. This turnaround has occurred thanks to the speed with which homes are being sold.
Naturally, there are pros and cons to either choice. Let's take a look at both options:
Buy First:
There's nothing like shopping for a new home. Each dwelling offers endless possibilities and it's important to hold out for those must-haves on your list. Without a closing date hanging over your head, this makes the house-hunting process all the more enjoyable. If your offer is unsuccessful, you can wait it out until the next perfect home comes along.
But the downside to buying first is that you could end up with two homes. Can you swing two mortgage payments in addition to the other expenses associated with owning two homes? That is a consideration you need to address before shopping for a new house.
While you can protect yourself by making your offer conditional on the sale of your current home that would be a tough sell especially in Toronto's overheated market.
The final consideration is that buying first may force you to sell below true market value because you feel pressured to meet the closing date on the house you bought.
Sell First:
As mentioned, this was the traditional approach, when homes sat on the market for weeks and sometimes months.
Perhaps one of the biggest pluses to selling first is that it gives you a better idea of what you can afford for your next home. It also automatically removes any risk of you owning two homes at the same time.
The disadvantage, of course, is that you may feel under the gun to buy a house in order to accommodate your closing date. That's never a good strategy and can result in you paying more than you should have for a home you're not crazy about. One way around this is to seek a closing date that is longer than the usual 60 or 90 days. That way, you have more time to find your dream home. Another less desirable option is to rent until you find your dream house.
Either way, it's wise to always have a plan in place should you find yourself with two houses or needing to bunk temporarily with family or friends.