Monday, August 13th, 2018
Don't let the naysayers bring you down. There are still numerous ways in which to invest in real estate in the GTA.
Investments come with certain rewards and risks so it's important to go in with your eyes wide open. How risky, how accessible and how difficult or easy depends on your resources and your tolerance level.
Given the city's escalating real estate prices, making a quick buck in the market is not as easy as it once was. But that doesn't mean earning a profit on your holdings is a product of a bygone era. You likely need to be in it for the long haul.
An ideal scenario would give investors a positive cash flow in which your investment property spikes in value and your dream tenants never squawk about helping you pay off the mortgage. In today's market that would be the stuff of dreams, however. Investors in Toronto are lucky to break even on their outlay. Your cash flow, which is the amount you keep after collecting rent and paying the expenses on your property, may see you recover your costs. But if you're looking to fund your kid's university education or a vacation home this may not be for you.
Let's look at the types of investments that might be right for you:
Income Property
These are typically detached and semi-detached homes that have been converted into apartments. Houses in the city typically grow in value greater and faster than do condos so that's an argument in their favour. You should be able to at least balance your expenses against your income and – who knows? – maybe realize a positive cash flow. Of course, know that you will have all the headaches that come with renting out a space, too.
Condos
These investments are hot, hot, hot right now. But condo investing likely means a more long-term proposition. Thanks to the city's very low vacancy rate, landlords have the upper hand and can pick and choose from a list of preferred tenants. The maintenance and all-round work of keeping a condo in good repair is significantly less than with a freehold house. Their appreciation levels over time are also respectable.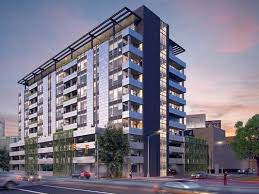 Commercial Property 
These are often also known as mixed use properties as they have a mix of retail, office and apartment space. A big reason to invest in these properties centres on earnings, which are generally higher than that of residential buildings. Other bonuses include the pride retail and commercial business operators take in their businesses. The leases you negotiate with commercial tenants can be attractive, too, as the onus is often on the tenant, and not the landlord, to pay the expenses associated with the space. On the down side, there is more work involved with managing a commercial property, you will likely need more upfront funds for your investment than with a residential property and there is a higher liability risk as more people will be accessing the property due to its commercial focus.