Friday, January 25th, 2013
Torontolife's Frances Mcinnis  has something interesting to say about the ups and downs of the modern real estate market.
"In the first half of 2012, Toronto home buyers faced rapidly escalating prices, bidding wars and "phantom bids." In the second half of the year, the market cooled, in part due to the stricter mortgage rules that Finance Minister Jim Flaherty imposed in June. What did 2012 as a whole mean for current and aspiring homeowners? Below, we look at the end of year resale stats from the Toronto Real Estate Board, and break down the important numbers.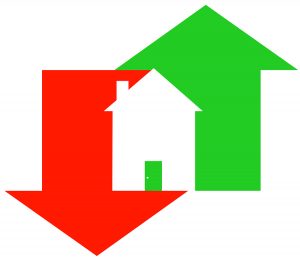 More Torontonians stayed put: The total number of sales in 2012 was 85,731, which, although reasonably high from a historic perspective, was still 3.8 per cent less than 2011's 89,096 transactions. The first half of 2012 was much more active than the year before, but couldn't make up for the significant slowing in the second half.
Prices were still up: The average selling price for 2012 was $497,298, almost seven per cent higher than in 2011. That said, average prices can bemisleading since they can be skewed by one segment of the market; for instance, when there's a decline in the volume of sales for lower-priced homes.
Low-rise homes continued to dominate: The prices of low-rise homes—a category that includes semis, townhouses and, of course, highly-coveted detached homes—saw the strongest growth.
The condo market is getting dicier: As for the condo market, the slow-down that started earlier in the year got worse in December with a sales volume drop of almost 27 per cent. The average price of a condo in Toronto proper fell 1.8 per cent."
-Frances McInnis, TorontoLife