Tuesday, May 28th, 2013
A lot can happen in the 41 year lifespan of a business. Today, I'm writing my inaugural blog via my computer and you're reading this thanks to the internet. When my father Barry Freeman started Freeman Real Estate Ltd. in 1972 the concept of a digital world seemed like a far-off notion heard about only in sci-fi films. A blog was, well, it was unheard of.
The span of time we've spent on this corner of Toronto has been good to the Freeman family. I like to think that goodness funnels back to the customers we've acquired in real estate and other family businesses as well. Prior to launching his real estate company my father worked in the sofa manufacturing business. During the 1950s, '60s and into the 90's, my grandparents, Max and Sarah Hartstone owned and operated Steven's Milk, a neighbourhood variety store on Bathurst Street well known for its great products and located right next to where Freeman Real Estate Ltd. operates today.
To say the Freemans love real estate might be a bit of an understatement. My father started out in 1966 and my mother really immersed herself into the business in the mid 1980s. Given those genetics, I guess my fate was sealed in a way as I entered the business in 1989.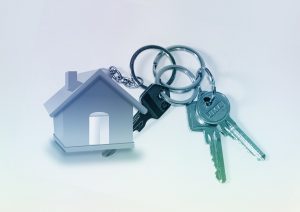 Those family ties shape the bonds we maintain in our business. What keeps our clients coming back after decades is owed in part to our strong sense of integrity and personalized, friendly service. As a medium-sized, family-run business we offer that unique something – call it tradition, personal care, pride and community – that real estate franchises can never replicate. Freeman's growing team of 30-plus agents shares our vision as they seek to promote those same ideals in their day-to-day work.
Unlike the consumer of the 1970s and '80s, today's buyers and sellers are overwhelmed by the massive amount of online information that's available. There's just so much to process. And that's why the services of a professional realtor are so indispensable. Whether you're a buyer or seller, the real estate sales process is a complex web of directions, decisions and choices best made with the guidance of experienced and caring professionals.
Let a four-decade history of sales success help you with your next transaction.