Sunday, June 17th, 2018
Now that your heart is set on purchasing a condo you need to decide if you want to buy resale or one that hasn't yet gotten off the ground.
Each has their pros and cons. What you select probably depends on your personality. So let's examine both.
Resale
I can see it 
This option allows you to visualize what you are buying up close and personal. No guessing, no trying to picture yourself walking through the condo based on a 3-D rendering and wondering if you will truly like the layout, space and design elements. Same goes for the neighbourhood. You will get a sense of the kind of commercial activity and green spaces currently in your area as opposed to projecting possibilities with a pre-construction condo that can take years to materialize.
Waiting Game 
With a resale condo, you can move in right away or as soon as you close so there is little waiting, if at all. This is perfect for the patiently challenged among us.
Math Made Easy 
Calculations are a breeze as your mortgage is pre-approved and you can then figure out your monthly payments so you know what you're dealing with.
Room to Breathe 
Older resale condo units typically contain more square footage in terms of living and storage space. If size matters to you, this may be a factor worth considering.
Renovation Expenses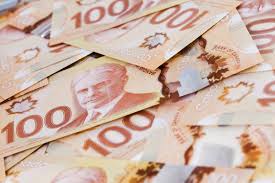 Odds are if you unit was lived in for any length of time, you may want to invest in some home renovations and repairs.
Pre-Construction
It's Tailor-made 
One of the big benefits to buying a condo before it's built is that you can customize to your heart's content. Being able to select that bamboo flooring you've always loved or certain appliances and cabinetry can really add to the charm of buying this way.
Save Your Pennies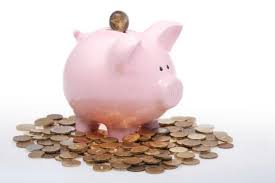 Pre-construction gives you more time to save for your condo. This is because you pay the builder a number of payments which total a deposit in the neighbourhood of 20 to 25 per cent of the purchase price.
Appreciation 
There are no guarantees, of course, but often the value of your condo increases from when you buy it to when you actually move in.
Delays
It's not uncommon to experience setbacks that impede the progression of construction so being sure you have a stable place to hang your hat as your condo is being built is important.
What are the Fees? 
With pre-construction you don't know what your maintenance fees and property taxes will be. Of course, you can guess but they will likely change by the time your building is ready. Also, pre-construction units are subject to HST.
Dust, Dirt & Chaos 
You might have the keys to your unit, but the builder still have lots of work to do. If you don't mind the commotion and the mess and can handle living in a condo that still needs some tweaking, this may not be a problem for you.
Sources: www.sunlife.ca, www.baystreetblog.com, www.lowestrates.ca