Friday, January 30th, 2015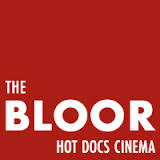 If you want to experience life in far off places without boarding a plane the Bloor Hot Docs Cinema is the place for you.
The space at 506 Bloor West has housed a theatre for more than a century and todayacts as a beacon for the city's documentary films, providing audiences with an up close and often personal window to the world around us. From punk music to Chinese food to Royal Ballet performances and stories about aging beauties, the Bloor Cinema, as it was most recently known, has something for everyone.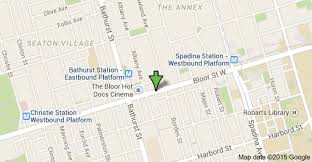 Opened in 1913 the theatre, which is located in the heart of the Annex, was originally named the Madison Picture Palace. As one of Toronto's first picture palaces, the theatre would soon be joined by Allen's Bloor Theatre (later Lee's Palace) and the Alhambra Theatre, which both opened in 1919 near Bloor and Bathurst.
In 1940 the theatre was rebuilt and all that was left of the original building were two side walls. The following year the theatre opened as the Midtown and would become a popular movie house throughout the '40s and '50s, known for matinees and horror flicks.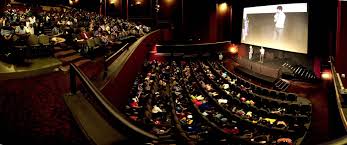 With the advent of television, the number of movie goers began dwindling by the mid 1960s. The theatre would change hands several times over the years, from Famous Players' naming it the Capri in 1967 to it being rechristened a few years later as the Eden, which ran mainly adult films.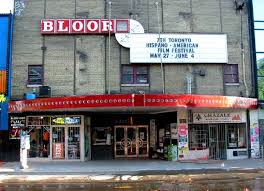 In 1979, the theatre was renamed the Bloor Theatre. It offered first-run movies to appeal to the tastes of the families who were increasingly calling the Annex home. By 1980, Carm Bordonaro and his partners would take over the theatre, which eventually led to the Bordonaro family purchasing the building in 2010 to ensure the theatre's survival.
The fate of the cinema was paramount for the Bordonaros, who turned away a number of property developers for the much-coveted land before finding a simpatico buyer in Toronto-based Blue Ice Group, a film financing and production company, and its partner, Hot Docs Canadian International Documentary Festival.
Following renovations in 2012 that upgraded the cinema's projection and sound capabilities, seating, restrooms and lobby facilities, the Bloor Hot Docs Cinema reopened in March 2012. Today, the cinema is home to first-run Canadian and international documentaries in addition to special documentary presentations such as the Doc Soup screening series. It also hosts many of the city's independent film festivals and offers audiences some repertory and specialized fiction film programming.