Monday, September 17th, 2018
A common lament in the world of Toronto real estate is that the housing market is in short supply.
So when we hear that and then also learn that two per cent of homeowners own properties that are currently vacant, it makes you stop for a minute.
Though two per cent might sound like peanuts, it's not. If you are looking at sales over the past 12 months, that translates to nearly 1,857 properties added to the bundle of already vacant homes in the GTA, an indisputably significant number, according to Better Dwelling.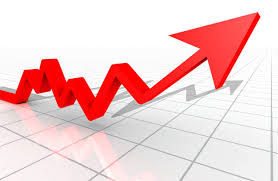 In 2017, numbers from Statistics Canada showed that Toronto was home to over 99,000 unoccupied homes.
The survey of 2,501 homeowners was released earlier this year by the Toronto Real Estate Board and Ipsos.
It also appears that the inventory of empty homes has risen quite substantially from 2017. According to the CBC, 28 per cent of GTA property listings are vacant, a number that has increased over last year from 17 per cent.
Large numbers of vacant homes has been a controversial issue particularly in the GTA and Vancouver, where real estate prices have made the prospect of owning a home impossible for some. In fact, many industry insiders and economists have suggested that a vacancy tax would ease housing supply shortages. While many proponents of affordable housing support a vacancy tax believing that it would unlock Toronto's supply of rental units, there is also some evidence that shows a vacancy tax may just help the buy-and-sell housing market.
The TREB-Ipsos survey supports this view. Results show what these homeowners of secondary properties would do if confronted with a vacancy tax. Nearly 38 per cent said they would sell their property, while almost 37 per cent claimed they would rent their properties to tenants. This would clearly go a long way toward building the city's housing supply.
Some observers say higher numbers of empty homes are the result of foreign investors and speculators, who are simply waiting for the right time to sell. Still, others blame the growth in vacant housing stock on short-term accommodations services such as Airbnb. Any which way you approach the issue, there's no doubt that the high number of empty homes poses some level of threat to the GTA's economic health.