Tuesday, March 28th, 2017
Know Thy HELOC
What makes Home Equity Lines of Credit (HELOC) so attractive for so many is that these credit lines are so abundant, so cheap and so easy to get.
As house prices continue to rise, a HELOC can be a great option for cheap and easy money to fund home renovations, consolidate debt or pay for pricey post-secondary educations. But don't approach these loans carelessly. There are still things to consider when borrowing against the equity in your home.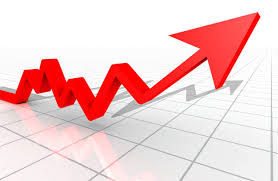 According to the Globe and Mail, for many Canadians, HELOCs have replaced credit cards as their number one source for borrowing. Outstanding balances on lines of credit hit $266-billion in March of 2015. According to Statistics Canada, they were just $35-billion in 2000 and $100-billion in 2005. Today, HELOCs comprise 59 per cent of Canadians' non-mortgage personal debt.
Major banks generally offer home equity lines of up to 80 per cent of the equity in a home. And some lending thresholds automatically increase with each mortgage payment creating a growing credit source potential.
Credit counsellors caution that home equity lines of credit allow people to borrow sums far greater than ever before. And since most financial institutions require payment only on the interest of the credit lines, the principal can grow quickly over time.
They worry what will happen to debt-ridden Canadians should interest rates rise or if the economy goes south. Some say events far less catastrophic such as an illness or decline in the housing market could ruin highly indebted Canadians.
According to the CBC, homeowners could face big problems with interest rate hikes as the increases would apply to variable-rate lines of credit and mortgages. If interest rates jumped by two or three per cent, those who pay only interest on their lines of credit would see payments jump by a whopping 50 per cent.
More Pros of HELOCs:
The money is cheap cheap.
The money is flexible as you can borrow as much or as little of what you need up to your limit.
ou can pay off any time in full without penalty
– HELOCs offer the lowest possible payment and flexible payment plans, including an interest-only option.
Cons:
It's easy to borrow more than you initially intended.
It's much harder to switch a HELOC to another lender without paying legal fees.
HELOC rates are not fixed. They can always be arbitrarily increased by the lender, even if the prime rate doesn't change.
Lenders can reduce your HELOC borrowing limit for any reason, even if you have a perfect repayment history. This may happen when you carry a large balance and continually rack up debt and/or make only small payments. It may happen more if home prices start falling or unemployment starts rising notably.
Title insurance fees can be higher on a HELOC than on a regular mortgage.
HELOCs are more difficult to transfer to a new property. It's common to have to discharge or pay them off completely.
There can be a negative impact on your credit score if you borrow a large percentage of your approved HELOC limit.