Foreign Ownership in the GTA
Throughout history when a scapegoat can be conveniently blamed for something negative it's human nature to point a finger. When that scapegoat is foreign, even better goes the thinking. Far-off culprits are much easier targets thanks to distance and unfamiliarity.
Could that thinking be behind the GTA's high house prices?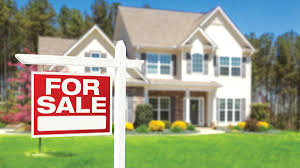 It depends who you talk to. For some time, foreign investment in real estate has been blamed for the rising cost of housing in the Toronto real estate market. Fuelled in large part by the Vancouver market, offshore investors were slapped there last year with a 15 per cent tax. The result of which has been a big drop in foreign buying.
So the question is, is the same true of the GTA market? The Toronto Real Estate Board (TREB) recently released new research refuting that theory. The TREB information showed that fewer than five per cent of the 113,133 residential real estate transactions in 2016 involved foreign buyers. The data showed that more than half were buying homes for themselves or family members. According to a November Ipsos survey of TREB agents, about 25 per cent of the homes purchased by non-Canadians were rental investments.
Despite calls for a foreign buyer tax like the one in Vancouver, TREB believes such a move would be misguided. Should a 15 per cent foreign buyer tax be implemented in the GTA, TREB fears the move may hike real estate prices outside of the GTA, where the tax doesn't exist. It also warns that such a tax could reduce the already limited supply of rental housing and discourage immigration to the GTA.
But not everyone buys the TREB findings. Some say the TREB figures are not a true picture of foreign ownership in the GTA because the numbers don't account for new construction sales, which could up the figure from TREB's estimate of 4.9 per cent by another five to 10 per cent.
The Vancouver tax seems to have worked. In January, sales were down about 40 per cent from the same time last year. But Ontario Premier Kathleen Wynne has said that the province will not follow British Columbia's move to introduce a tax on foreign homebuyers.
Meanwhile, don't look for price relief in the near future. TREB reported that the average home price in the GTA skyrocketed at the end of 2016. The average home price hit $730,472 in December, which is a 20 per cent increase compared to December 2015. Prices are estimated to rise again substantially in 2017 with hikes in the neighbourhood of 10 to 16 per cent.