Vacant Homes Hit All-Time High
You may have read the story about that vacant home in the city's west end that's been empty for more than 25 years. Neglect and suffering centre on that tale of woe but that's not the kind of unoccupied homes we're talking about here.
Newly released 2016 Census numbers from Statistics Canada show that 99,236 homes in Toronto are not regularly occupied. Again, that's nearly 100,000 dwellings in the city that are left empty for the most part. These numbers are identified by the owners of the residences.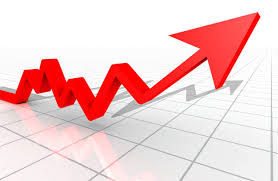 According to Better Dwelling, this represents 4.5 per cent of all homes in the city, and a 10.5 per cent change over the past 5 years. The general population grew by 4.5 per cent during the same period, which means this trend appears to be accelerating.
A large part of the city comes in with dwelling vacancies under five per cent. However, a few concentrated areas skewed up the numbers such as the Concord area of Vaughan, which showed unoccupied dwellings at 35.27 per cent.
The downtown averaged higher than the rest of the city. South of Bloor Street, east of Roncesvalles Ave. and west of Yonge Street showed an average of 8.79 per cent unoccupied. King St. West, also known as the fashion district, showed 21.81 per cent or 3,316 units not regularly occupied, while the stretch going up Yonge Street also had a higher than normal concentration compared to the rest of the city.
While you might think foreign buyers are responsible for the vacancies, remember that the numbers comes from census takers, who are Canadian residents and not offshore investors. Some believe owners are using their properties for short-term rental uses such as the type you might list with Airbnb or a pied-a-terre. Still others believe they are owned by speculators who are waiting for the right time to sell.
According to the Census released in February, Canada is home to 1.3 million temporarily unoccupied residences. That's enough to house 3.2 million people. The Toronto numbers have tripled since the 2001 census. They are followed by Montreal and Vancouver.
But it is smaller cities, towns and rural areas that lay claim to having the most empty homes percentage-wise with St. John's, Saskatoon, Halifax and St. Catharines leading the pack.
In 2015, Paris implemented a tax that has since tripled to 60 per cent on vacant dwellings. And last year, Vancouver issued an empty home tax aimed at making properties available for lease in a city that has near-zero vacancy rentals.