How to Stay Cool in an Overheated Real Estate Market
With the average price of a detached home in Toronto pushing well past the million-dollar mark it's understandable how we all might get a little frenzied when buying and selling our homes.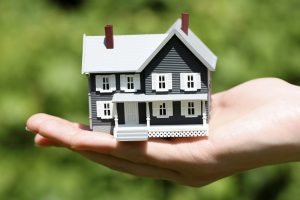 Low housing supply mixed with high demand means you have houses selling for more than their asking price, a phenomenon driven by multiple buyers attempting to outbid each other.
If you've ever been involved in a bidding war, you'll appreciate the emotional roller coaster consumers experience on either side. Whether you are trying to make financial gains for retirement or simply hoping to get your family situated in a neighborhood with good schools, today's highly competitive real estate market is not for the faint hearted.
But are consumers able to keep their cool when everyone else is getting swept up in the commotion? A recent study by the Real Estate Council of Ontario (RECO) suggests not. In fact, 57 per cent of GTA respondents told RECO they would think about offering 10 per cent over their budget for the right home, while 38 per cent said they'd up their numbers by 10 to 20 per cent. The numbers were only slightly more conservative in the rest of Ontario with 47 per cent indicating they would consider paying 10 per cent more while 31 per cent said they would look at offering 10 to 20 per cent more to outbid the competition.
To help consumers overcome the challenges of a hot market, RECO has launched the Be Home Smart Tour, a community outreach campaign that will travel to 13 locations across Ontario this fall and into 2017. The campaign includes an interactive display booth targeting those in the buying and/or selling stage of their lives – engaged/newly married couples, new parents and downsizing boomers.
"Buying or selling a home can be a rollercoaster of emotions," says Joe Richer of RECO. "People tend to let their heart rule their heads, especially first-time buyers."
The RECO survey found that 35 per cent of homebuyers said they let their emotions sway them more than they should have when they last bought a home. For millennials, that number jumped to 42 per cent.
Here's a quick look at RECO's five tips for consumers:
Leave your emotions at the door
Read and understand everything before signing on the dotted line
Be sure you and your representative are on the same page
Know your tolerance risk
Be flexible and have a back-up plan in place
Other upcoming stops in the RECO Be Home Smart Tour include the Zoomer Show in Toronto at the Enercare Centre on October 29 and 30 and the BabyTime Show in Toronto at the Metro Convention Centre from November 11 to 13.  More shows will be added in 2017.