The Benefits to Buying & Selling in Fall
There's a time-worn saying in real estate that location, location, location is everything but anyone who has bought and sold property once or twice knows that success in the market also hinges on timing, timing, timing.
If you missed the hot spring market, you're in luck as fall runs a close second in terms of being the most desirable time to buy or sell your home. Here's why:
Buyers are serious
It's true that there are fewer buyers in fall, no doubt, but those that are out there tend to be more serious about the practice of purchasing a home. Not to discredit spring buyers, but when the real estate market heats up into a whirling frenzy you invariably end up with buyers who are simply caught up in the tumultuous trend. A number of them enjoy touring homes and kicking tires. Fall buyers aren't as affected by the whirlwind of activity as they otherwise would be joining their counterparts in spring.  These home buyers are ready to put their money where their mouth is and they are interested in investing in a home or property instead of merely checking out how well or poorly a home is staged.
Fewer irons in the fire 
We all know competition can be fierce during a spring market. That's when the majority of sellers list their homes in order to accommodate summertime moves thanks in large part to school-aged children and other family needs. Perhaps one of the biggest advantages to selling your home in the fall is the fact there is far less inventory available, which puts your property in greater demand.
Before the snow flies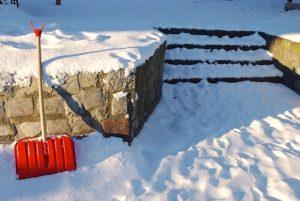 If you buy or sell early enough in fall, you could be settled into your new home before any inclement weather begins knocking or just in time for the hustle and bustle of the holiday season. In addition, a fall move will likely go easier on your wallet than a move in spring or summer.
Families aren't the only buying demographic 
It makes sense why families with children choose to buy or sell in the spring. Their kids need not be uprooted during the school year and moving in summer is simply easier and less disruptive for little ones. But there are plenty of childless consumer groups who buy and sell real estate. Young professionals, seniors and empty nesters, to name a few.
The beauty of autumn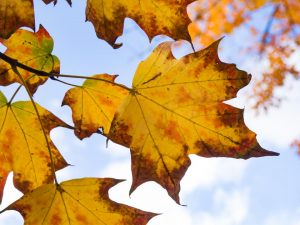 It's true that one of the reasons the spring market is so popular is because that's when properties are at their most captivating. Flowers are blooming, trees are budding and lawns look lush and green. But the fall is clearly no runner up in the home beauty pageant department. Trees display a magnificent variation of colour in fall. Certain flowers are still in blossom or just emerging then. Add to your exterior's curb appeal with a beautiful wreath or door swag. Given that Thanksgiving and Halloween occur in October, there are plenty of visual cues from which to draw inspiration for outdoor decorating.