Make Your Move More Tolerable
Summertime is when we experience a higher-than-normal volume of people moving from one house to another.
The reasons for this are because children are out of school in summer and the weather is moderate. It also happens to more closely follow the peak real estate sales season of spring.
Let's consider ways to make the unpleasant task of moving a little more agreeable:
Compartmentalize
Sorting out your belongings is a big part of moving, though possibly one of the most difficult aspects. And why not use the chance to decide what stays, what's recycled and what goes in the donation bin. Consider holding a garage sale before the move. The less you have to transfer to the new house makes moving easier, less expensive and much less time consuming.
Get Quotes 
Be sure to get multiple quotes from different moving companies. Ask a lot of questions. Find out what kind of insurance is included. Explore what options and services they offer such as packing and unpacking services, moving boxes and packing supplies.
Drill Down 
Find out what items your moving company won't touch. You will either have to throw out those items or find a way to move them yourself.
Pets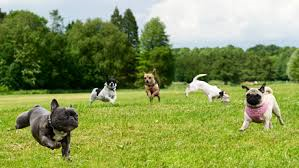 Whether you're moving relatively close by or far away don't forget to make travel plans for your pets. And remember to accommodate your furry friends once you get to your new place. Try to find them an out-of-the-way spot where they won't be distracted or disturbed by all the comings and goings of moving day.
Move-In Musts 
Consider assembling a sort of first-aid kit for moving day. You'll want to include necessities such as toilet paper, tissue, a flashlight, cleaning supplies, rags and cooking supplies. Mark them 'open first' so you can quickly find these essentials.
Find a Babysitter 
Though kids aren't in school in summer, younger ones may be more of a hindrance than a help on the big day. You may want to leave them with mom or perhaps a friend or babysitter. Plan that ahead of time.
Clean-Up 
As a gesture of goodwill, it's a good idea to hire cleaners to clean your house once you've moved out and before the new homeowners arrive. You may want to consider having the carpets cleaned as well.
Unpacking 
This should be done based on your needs, but kitchen and at least one bathroom makes sense. Also, at some point, you'll want to make up the beds since you will be spending your first night in your new home. Once these essentials are done, you can relax. Remember unpacking doesn't need to be done in one or two days.
Source: www.moving.com,