Celebrate Mother Earth
Did you know the first Earth Day was marked 48 years ago in 1970? To help celebrate this April 22nd observance, why not head outdoors and do something green?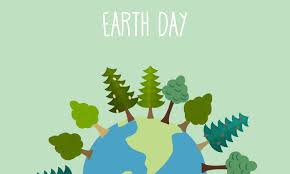 Begin with your own property. By now, hopefully winter's assault is over and what you're left with is the promise of spring mixed with the remains left by snow, ice and freezing temperatures. Take a mental inventory and begin to prioritize what needs tending first.
Prune dormant trees, non-flowering shrubs and vines such as wisteria, clematis and climbing roses. Rake up leftover curled fall leaves caught in your flower beds, shrubs and hedges. Now is the time to feed your garden so try an organic fertilizer on trees, vines, roses and other plants. Trim summer-blooming shrubs such as hydrangea. Also don't forget to divide perennials that have grown too big.
April is also a good time to begin trying to keep weeds at bay. According to Mark Cullen, weed control comprises a four-step approach:
Kill them when they're young.
Mulch is so effective at preventing weeds. It's also not a chemical and easy to apply. Cullen says the secret is to apply four to five centimetres of finely ground up cedar or pine bark mulch. The sooner this is done, the better.
For grass weeds, he recommends removing all loose debris from the area and getting grass blades to stand up on end. Smoothly rake on three to five centimeters of lawn soil or triple mix. Use quality grass seed on the area. Rake it smooth and then step on the patch to ensure the seed comes in contact with the soil and water until germination. Keep it damp and be sure to fertilize.
Consider trying biologically based weed killers.
Once your lawn and garden is spring ready you may want to tackle the neighbourhood. Consider organizing a spring clean-up on your street or in your community. It's likely in desperate need of a polish what with coffee cups, dog poop and plastic bags now on full display now that the snow is gone.
The city is also encouraging spring cleanup with drop-off depots for items such as electronics, books, dishes and toys. Beginning April 7 in Scarborough-Rouge River and Parkdale-High Park wards will take turns hosting these Community Environment Days until the end of July. Free compost collected thanks to the city's yard-waste program is also available.
According to the CBC.ca, about 200,000 volunteers from Toronto schools, businesses and community groups participate in Community Cleanup Days, which are local city-run events that clean up public spaces. They take place from April 20—22.