Is Daylight Saving Time a Waste of Time?
As we set our clocks forward an hour this weekend, will you grumble as you fiddle with the time on your programmable thermostat, bedside alarm clock, wristwatch and car radio? Or does adhering to the rules of daylight saving time (DST) not faze you at all?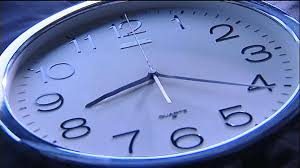 The beauty of springing forward in March (the 11th to be exact) is that we can luxuriate in more sunshine with longer days as we head into spring and temperatures warm up. It also makes sleeping in easier since it keeps light at bay a little longer than usual.
But do we really need to continue with daylight saving time? It's said that the practice was introduced to Canada in 1916 as a means to save fuel. But debate on this issue is somewhat contentious more than one hundred years later. About a decade ago, the National Research Council of Canada conducted a widespread study to see if DST truly saved energy. Its conclusion was ironically inconclusive.
Others have suggested that losing an hour of daylight in the fall actually serves to harm our happiness quotient. Some suggest that a lack of sunshine in the fall and winter months directly impacts people who suffer from depression, seasonal affective disorder and other mental health illnesses.
Some experts believe the lack of sleep may also be linked to a rise in heart attacks that occur in the first few weekdays after the clocks were moved forward.
Still others claim daylight saving time is a risk to our personal safety. Studies show more traffic accidents, for example, occur during the days after we spring forward. The thinking goes that the one-hour loss of sleep makes drivers and pedestrians less alert, resulting in more mishaps. And this doesn't only happen in the spring. Pedestrians were reportedly more likely to be killed by vehicles during the fall when clocks fall back and darkness pervades.
Canada generally follows the U.S. when it comes to significant changes around DST. When the U.S. decided in 2007 to extend daylight saving by a month in the spring and a handful of days in the fall, Canada did the same so travel and trade between the two countries would not be disrupted.
But not all provinces follow DST. Saskatchewan and parts of B.C. do not observe daylight saving time. Should we follow suit?