Top 4 Green Gifts Types
Are you at that point in your life where you think what more do I really need? Where it's more about the giving than the receiving? Likely the same could be said for many of us.
During this season of giving, it's a little awkward to show up empty handed. Besides, people enjoy showing their loved ones that they're thought of and cared for in the form of physical gift. With that in mind and so you don't come off as a Grinch this holiday season, why not consider some of the following suggestions for green gift giving:
Consumables 
These make a fabulous gift for the pragmatist on your list. Does he like movies or the ballet? Get him tickets for a show. Is she into fair-trade organic coffee? How about a gift certificate to her favourite gourmet java shop? The list can be quite endless with presents you consume: chocolate, a gift certificate for a pedicure, wine, a cooking class or a professional organizer for the unorganized person in your life.
Homemade Goodies 
No eye rolling allowed. Gifts made from own hands can be some of the most treasured. Are you an especially talented potter? Do you enjoy baking? How about knitting or jewelry making? A personal gift certificate entitling the bearer to breakfast in bed, a foot massage or a weekend bike ride is a highly individual gift. Your personal touch will earn high praise.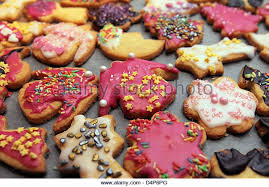 Recycled Gifts 
And no we don't mean Aunt Sally's doilies. Thankfully, the world is starting to catch on because the amount of recycled gifts you can acquire is quite amazing. Try Etsy or Uncommon Goods. That's where you'll find recycled wine glasses, wine bottles flattened into serving trays, clothes repurposed as bags, belts and wallets made out of fire hose and picture frames fashioned from tires.
Your Time 
When everyone is frantically trying to get 16 things done in a 30-minute window and never managing to clear their to-do list not even for a minute, you know time is of the essence. Why not offer some of yours? Your sister-in-law with the triplets might appreciate a break. Your uncle who is care giving for his ailing wife might, too.  Maybe even your teenager might appreciate a bit of downtime from school, jobs and social media. Let them know you're there and willing to lend a helping hand.