Second Annual GREAT TURKEY GIVE
Freeman Real Estate is reprising its community giving this holiday season with a charitable gift that is even bigger and better than last year's.
The family-run boutique realtor is stepping up its contribution to the community this year on Sunday, December 17 with a GREAT TURKEY GIVE that will see some 9,000 pounds of turkey given to members of the public on a first-come, first-served basis.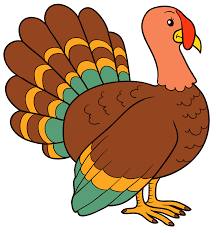 This is the second annual turkey giveaway for the Bathurst Street realtor, which launched the GIVE in 2016 as a way of giving back to the community and keeping the tradition of Ed Mirvish alive.
Freeman is located at 988 Bathurst Street, just four blocks north of the former Honest Ed's store, which gave away free turkeys during the holidays for many years. Freeman is a company with a reputation for supporting community causes, charities and interests.
"For over 40 years, starting with my father, the Freeman family has been practicing real estate at this very location on Bathurst Street," says Elden Freeman, Broker of Record. "The community we serve means a lot to us. Giving away turkeys is our way of saying thank you, engaging with those we serve and hopefully inspiring others to spread generosity and goodwill during the holiday season."
Freeman has partnered with Bathurst Street organizations Spirit of Math, 918 Bathurst and A Nerd's World for the giveaway. Spirit of Math is a leader in after-school mathematics education. Located in the Annex, 918 Bathurst is a centre for culture, arts, media and education. A Nerd's World is a one-stop shop for all your online marketing needs.
The turkeys are completely free of charge and for each turkey given Freeman plans to donate to St. Alban's Boys & Girls Club, an organization that offers programming for children and youth.
On hand to help give away the turkeys will be Toronto city councilors Mike Layton, Joe Mihevc, Joe Cressy and a number of other political figures and local celebrities.
The GIVE begins at 9 a.m. at Freeman Real Estate located at 988 Bathurst Street.