Move over Toronto, Vancouver has you beat
When it comes to a city as great as Toronto it's easy to have a little hubris. And with that, its inhabitants are sometimes accused of the short-sighted belief that the city is the centre of the universe.
And while on some level that may hold true, it doesn't when it comes to house prices. In fact, a recent study by Century 21 Canada shows that seven out the country's 10 most expensive neighbourhoods belong to our friends out west in and around Metro Vancouver.
Downtown Toronto made the number three spot on the list, while Oakville placed fifth and Richmond Hill, tenth. All the remaining seven spots belong to our friends in Vancouver.
The study measured price-per-square-foot (PPSF) for typical homes in cities and towns across Canada. Using information from Century 21's independently owned and operated franchise offices, the study gathered information on house prices in the years 1997, 2006 and 2017.
Downtown Montreal ranked as the 12th most expensive neighbourhood, while Victoria was 18th, Saskatoon placed 31st, and Ottawa was 41st.
According to the study, Oakville leads the pack when it comes to escalating house prices, outstripping every other Canadian area. The price for a detached home in Oakville in 1997 was $105.77 PPSF. By this year, that number had ballooned to $627.33, a 493 per cent jump in 20 years. After Oakville, downtown Montreal is the community that claims the second fastest PPSF house growth with hikes in that city of 468 per cent over the same time period.
The data also showed that Nova Scotia and New Brunswick were the only provinces to experience falling prices in the past decade. Windsor followed by Moncton and Halifax came in at the least expensive cities in which to buy.
A house in Vancouver's west side is priced at $1210 PPSF. Downtown Vancouver has a PPSF of $962.75. Downtown Toronto comes in with $818.86 PPSF. West Vancouver is at $816.61 PPSF. And Oakville comes in at $627.33.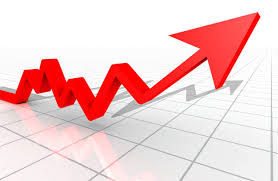 If you think Canada's numbers are high, take a look at other countries. The average PPSF in the Kowloon area of Hong Kong is over $3500. This number is 3.5 times pricier than Beijing, which is deemed the second-most expensive city with a PPSF of just over $1000. Shanghai comes in third with $955.39.
Lowest price on the list?  Maricaibo-Zuila in Venezuela at an average PPSF of $10.17.