Are New Mortgage Rules Overkill?
It's about to get tougher to qualify for a mortgage thanks to new rules recently proposed by Canada's federal banking regulator.
The Office of the Superintendent of Financial Institutions (OSFI) is taking aim at uninsured mortgages or those who have down payments of 20 per cent or more. The regulator wants to see stress tests for those borrowers similar to what is happening in the insured market.
That would mean buyers now need to qualify based on the highest posted five-year fixed rate, which is a rate of 4.64 per cent, about two per cent higher than the rate offered by most lenders.
Since buyers will have to qualify for a higher interest rate under this new proposal that means their purchasing power will diminish some estimate by as much as 20 per cent because they won't be able to borrow as much as before.
But is extending tougher mortgage rules to all borrowers the right tact to take? Or is this another heavy-handed measure that will pop another air hole in the housing market and possibly flatten the wider economy?
This would definitely be a more controversial policy change than those made in the past, says Toronto mortgage broker David Larock. It impacts the borrowers with large down payments who don't need mortgage default insurance, and that's a large swath of the market. It's starting to seem like our regulators are going to keep making changes until they put our real estate markets on their backs.
The new rule not only affects home buyers but also home owners looking to refinance.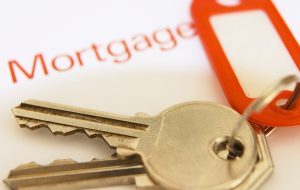 About four out of five Canadian mortgages are conventional, uninsured loans with the big six banks holding 32 percentage points of that total. Credit unions have eight percentage points and six percentage points are held by small to medium-sized institutions, including mortgage investment corporations.
The proposal comes following a move by Ottawa last year to require that all insured mortgages undergo a stress test to establish if borrowers could make their payments in the event of such changes as a job loss or interest rate hike. The move is Ottawa's response to the growing debt of Canadian households, the highest among G7 countries.
Expect the new rule to be in place by next spring at the latest.