Under One Million: New GTA Benchmark
What goes up must inevitably come down and for the first time in months the average sale price in Toronto did just that with detached homes dipping in July to below $1 million.
That figure is notable for more than just psychological reasons. With price tags below a million dollars, the real estate market is open to more consumers and that's good news for everyone.
According to the Toronto Real Estate Board (TREB), August figures show the average detached home in the GTA sold for $972,212. That's down from $1,000,336 at the end of July.  The average price in August has fallen about $230,000 or 19 per cent since the market's peak in March.
It's widely believed the provincial government's new housing rules introduced in April put the brakes on the city's red-hot real estate market, controls some believe were necessary to calm out-of-control housing prices.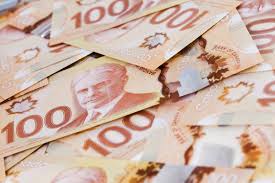 While the price drop is great news for buyers, TREB says the market in the GTA is expected to post a record year nevertheless. According to TREB, the average sale price of a detached home in July was $996,970, which is still a 13.3 per cent hike over house prices from one year ago.
Says TREB's board president Mark McLean:  As we move towards a new record for home sales this year, it is important to point out that home ownership demand has been driven not only by low borrowing costs, but also by the fact that the greater Toronto area economy has been performing quite well, with the unemployment rate lower compared to last year.
The under one million figure is an average that combines house sales numbers from across the GTA. If you're looking at detached homes strictly in Toronto you are likely still paying in the seven-figure range. Based on TREB figures from August, single-family homes there still average about $1.2 million, though that figure is down considerably from March when it hit a peak of $1.56 million.
The $1 million mark is significant because of changes introduced in 2014 which excluded government-backed mortgages on homes sold for more than seven figures. The ban targeted hot real estate markets in Toronto and Vancouver.