Mortgage Borrowing Clout Way, Way Up
Think foreign investment is the cause behind high-priced homes in Toronto and Vancouver? Or how about the immigrant population growth in those centres? Could it be a lack of developable land or maybe it's speculators?
With the exception of something catastrophic, it's rarely a single cause that will prompt the kind of heavy volatility we've seen recently in those housing markets.
In fact, the Fraser Institute, an independent, non-partisan Canadian public policy think-tank asserts that higher home prices are the result of declining interest rates and rising incomes that allowed Canadians to qualify for much bigger mortgages over the past two decades.
Increased borrowing power, brought about by falling interest rates and rising incomes, is potentially the most overlooked and least understood factor influencing home prices across Canada,  Niels Veldhuis, president of the Fraser Institute, said in a media release last month.
The study " Interest Rates and Mortgage Borrowing Power in Canada " says that between 2000 and 2016, interest rates dropped from 7 to 2.7 per cent. During that time, the lower interest rates increased a potential home buyer's mortgage-borrowing power by 53 per cent.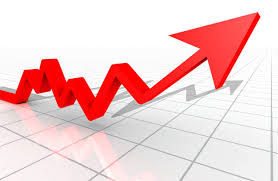 At the same time, average family incomes grew by 53 per cent. And when you factor in low interest rates with higher wages, the mortgage-borrowing power of the average Canadian climbed by a whopping 126 per cent.
In terms of city centres with the highest mortgage-borrowing power, Calgary came in first at 161 per cent, followed by Vancouver at 118 per cent, Montreal at 115 per cent and Toronto at 100.
This increase in borrowing power "in simple terms" means that an average Canadian family, dedicating the same share of their income to monthly mortgage payments, can afford a mortgage that's more than twice as big now as it would have been in 2000, Veldhuis said.
Canadians potential to borrow more money has resulted in homebuyers bidding up the price of homes since the supply of housing is not immediately responsive to changes in demand.
As would-be homebuyers and governments contend with rising prices across Canada, policy makers should look closely at the impact of interest rates, rising incomes and increased mortgage borrowing power on home prices, Veldhuis added.