Toronto's Housing Looking Up Again
The dip in Toronto's housing market is expected to bounce back soon, says the federal housing agency.
The Canada Mortgage and Housing Corp. (CMHC) says the city's current decline will be short-lived and real estate prices will pick up again as demand returns. According to the Toronto Real Estate Board, prices in the city fell from an average of $919,589 in April to $793,915 in June; however, the CMHC expects a rise in prices again due to a strong economy and a lack of housing supply.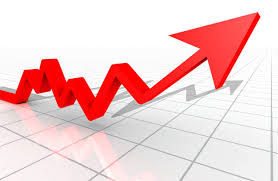 Toronto's red-hot real estate market was curbed in the spring when the Ontario government introduced measures designed to cool an overheated market. Included in the measures was a controversial 15 per cent tax on foreign buyers.
The CMHC said similar taxes imposed against foreign buyers in Vancouver worked to calm the market there by reducing the number of foreign buyers. However, the Vancouver market has since picked up again.
"The response we're seeing in the Toronto market seems almost emotional and a knee-jerk reaction to some of the changes, which suggests that these impacts will be short-lived," Dana Senagama, CMHC's principal market analyst for Toronto, told the Canadian Press.
The province's measures also include more rent controls and legislation that allows municipalities to tax vacant homes.
"If job creation continues in Toronto … and the economy continues to fuel the housing demand, we can expect some of the pressures on house prices in Toronto to resume," said Bob Dugan, CMHC's chief economist.
In the CMHC's recently released housing market assessment, the agency ranked its overall risk rating for the national housing market at strong. The quarterly report is based on information collected from the first quarter of 2017.