Renovate or Relocate?
Deciding if it's time to renovate your home or buy a new one can be a hand-wringing exercise that has you changing your mind from one hour to the next.
Yo-yoing from one plan to another is not a great way to live but it means you're open to options and that you're carefully mulling over possible scenarios before taking the plunge either way.
There are a number of factors that should go into your decision to move on or remodel your current home. For starters, how emotionally attached are you to your neighbourhood? Can't live without your neighbours? Think the area schools are the bomb? Feel a strong and abiding connection to your local dry cleaner, burger joint and chiropractor?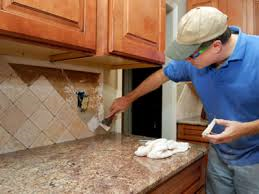 Typically, though, when families and possessions grow, elderly parents move in or working from home means it's time to create an office space the decision to love it or list it comes down to cold hard cash. How much would a home reno cost versus purchasing a bigger or more suitable house?
According to Money Sense, contractors quote in the $90 to $225 per square foot range, though bathrooms, kitchens and additions involving your basement foundation can cost more. Plumbing, granite, new fixtures and appliances will push costs up while just dry walling your basement will bring the price down.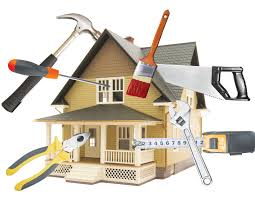 Unless you're a wizard at design and architecture, you might want to consider hiring a professional to help you plan your renovation. They often see things you don't. For example, your attic space. Is that usable, as-yet-untapped square footage? If you have an attic with open space and plenty of headroom building stairs to get to it might just be worth it.
Additions can reveal expensive surprises such as old knob-and-tube wiring so try to be as prepared as possible before the work begins. It's also a good idea to have a contingency fund for unexpected work in the order of 25 per cent of your reno budget.
Also, be prepared to either move out and then back in or share your home with workers and trades people for some time. According to Realtor.com, a kitchen remodel can take three to six months. If ductwork, plumbing or wiring has to be addressed, it could take longer. A bathroom remodel can consume two or three months, while a room addition can require one or two months. Patience is clearly a virtue here.
Bear in mind that not all renovations are equal. Most upgrades do not pay for themselves in terms of higher resale value. Some do manage to recover 80 to 90 per cent of their costs while others only see a return on investment of 50 per cent.
Are you the type who can oversee a big renovation project? Does talking to architects and contractors intimidate you? You may not be suited for a home improvement.
Moving, on the other hand, can also be costly, especially given Toronto's overheated prices. Realtor fees are about five to six per cent, while lawyer fees run about $1,200 to $1,500. Then there are the land transfer taxes plus actual moving costs.
One clear way to save money is by moving to a city or town in which house prices are considerably less than the GTA. Think Hamilton or Pickering.
Any which way you go, there is a sizable price to pay. Probably the best advice is to really know yourself and the needs of your family so you can determine the best and least disruptive path.