Are Home Inspections Worth It?
There was a time not too long ago when homes were bought and sold without the assistance of a professional home inspection. Your trustworthy and handy brother-in-law kicked the tires, so to speak, and his opinion was pretty much all that mattered.
Then all that changed in the '90s when home inspections became more and more common, to the point where the majority of Ontario resale home buyers (nearly 65 per cent) hire an inspector.  But Toronto's red hot real estate market saw the trend change again as buyers skipped inspections to present clean, condition-free offers in an effort to win bidding wars. In this market, homes come with a pre-list home inspection obtained by the seller, which meant a significant drop in the number of home inspections overall.
There has been a good deal of controversy swirling around the profession. Critics say its lack of regulation means unqualified inspectors can set up shop and perform inspections with little expertise. And up until now, home buyers had little recourse if a problem was later discovered that a home inspector should have red flagged.
In April, the Ontario government finally passed a law that will impose new rules on the profession. The Putting Consumers First Act will require home inspectors to be licensed, carry insurance and abide by a code of ethics. The legislation will introduce minimum standards for home inspection reports, contracts and disclosures. Inspectors who breach the code of ethics could face fines of up to $25,000.
According to the Toronto Star, there are an estimated 1,500 home inspectors in Ontario charging between $350 and $600 for a home inspection.
So is spending a few hundred dollars for a home inspection worth it?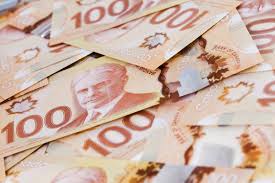 That depends.  Many believe it's a relatively small investment given the cost of real estate. Home inspectors are especially useful for first-time home buyers, who know little about the process. A home inspection can help calm the nerves of a buyer who has no idea what shape the roof is in, where the water shutoff is or how to replace a furnace filter.
But if you've bought a few homes in your life, you can probably make due with a Seller Property Information Statement instead. Also known as an SPIS, these optional forms protect the seller down the road should the new owner try to pin a problem on the seller.  Filling one out also demonstrates to buyers that you're being honest and open because you're willing to disclose defects or issues.
The SPIS is a two-page document that covers questions regarding zoning, taxes and encroachments. Questions are asked about soil contamination, flooding, oil tanks and grow houses. Other questions focus on moisture problems, types of insulation and renovations or addition made to the house.
So get a home inspection if you're new to real estate of feeling a bit leery about a property. If you know what to look for, skip the inspection and request an SPIS.