Go Green with your Spring Clean
Tough on dirt and soft on Mother Nature is how you'll want to tackle indoor and outdoor spring cleaning this year if being kinder to the environment is on your bucket list.
Besides dumping VOCs and phosphates back into the water system which creates health and environmental hazards, another good reason to use green products is that they are easy on your wallet. Green cleaners such as vinegar, baking soda and borax are inexpensive when compared to store-bought brand-name cleaning products.
Using green products is also simpler.  There are eight products that will clean just about anything. In addition to the three already mentioned stock up on hydrogen peroxide, lemon juice, olive oil, castile soap, and washing soda.
House Exterior – For some exteriors all you need is water and a pressure washer. Be careful though. Scale back the pressure when using on masonry and vinyl because full-blast water can get in behind the vinyl and loosen mortar from stone and bricks. Another sure-fire method calls for a bucket and mild soap. Rinse with your water hose.
Driveways – Watch the type of cleaning products used since chemicals can end up in the local water supply. Use organic, biodegradable soaps. Using a street-sweeper style broom and hosing down dirt and dust regularly should do the trick. For oil stains try super absorbent materials such as cat litter, sand or sawdust. Simply cover the stain and let sit for a few days then sweep away.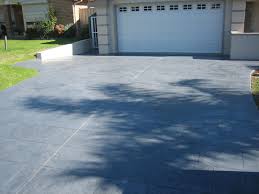 Windows – Eliminate the use of paper towels by using a clean, lint-free soft cloth or sponge. Try cleaning your windows with baby shampoo or vinegar and water. Window screens can be cleaned in a shower or tub or outdoors. Spray gently and use a soft bristle brush to reach small spaces. For stubborn dirt, use mild soap and water.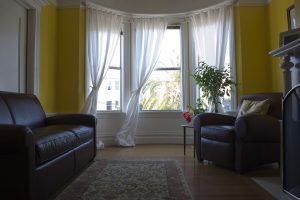 Patios & Decks – If your metal lawn furniture is looking dirty, try a mixture of warm water, hydrogen peroxide, a squirt of natural dish soap and a scoop or borax. Spray, let stand for 15 minutes then scrub and rinse. Mold occurs regularly if you're not super diligent about covering your furniture. Mix one teaspoon of tea tree oil for each cup of water. Test it on the back of a cushion and if it's okay spray on the moldy areas. The oil will kill the mold and there's no need to wipe it off.
No Waste – Aiming for a no-waste clean is a smart move for those wanting to reduce their carbon footprint. So ditch the use of paper towels, Swiffer cloths and disposable mops. Try instead microfiber cloths and sponges, brooms and a reusable mop.
The 3 Rs – Did you forget what they are? Go through your house with a fine-tooth comb, especially those spots that accumulate junk: attics, basements, spare closets and drawers. Chuck it or better yet donate it. Of course, you can always reuse things. Think you'd like to turn those old teacups into a pretty planter? Go right ahead. The idea here is to save you from buying more stuff. Finally, the third R, recycle. This is your final option once you've exhausted the first two.
Spring cleaning can be done without harming your health and the planet. These are sustainable baby steps, to be sure, but imagine the collective pay off.
Sources: www.bobvila.com, www.treehugger.com, www.sparkpeople.com