Save Money and the Planet this Winter
You may still be recovering from excessive holiday spending so now might be the perfect time to look at ways to save money this winter.
Keeping comfortable in our homes in winter not only costs money but also wreaks havoc on the environment. What better time than now to look at ways to help you save while sparing our planet.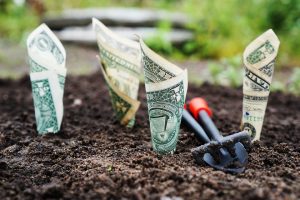 Keep it Simple
We may not get lots of it, but winter sunshine can be a good friend for those trying to heat their homes economically. Open curtains, shades and blinds and let in the free, natural light. When it gets dark, you should close your window coverings, which provide a layer of insulation against the cold.
Is your couch blocking a heat vent? If you're trying to save coin and do so in a way that is eco-friendly, that's not how to do it. Let the warm air circulate more freely by moving away couches and furniture that blocks the vents.
Try a draught excluder. They run the length of your door and prevent draughts from getting inside. You can buy them fairly cheaply or make your own. These long sausage-shaped draught excluders can be made from something as simple as an old pair of tights stuffed with socks, rice, kitty litter or lentils. Naturally, you can pretty them up to match your décor if that's more your style.
Area rugs help prevent the heat loss that comes from bare hardwood floors.
Don't forget to let ceiling fans do their work. By reversing the direction they turn to clockwise in winter the fan will push warm air back down from the ceiling height. Use on a low setting.
Don't mean to sound all 1930s on you but throw on a sweater and some wool socks. Walking around your home in shorts and a t-shirt in -15 degree weather doesn't do your furnace any favours or your wallet.
Windows
New ones can be pricey but there are other means to help you control your expenses. Inspect your windows for cracks and leaks and caulk if needed. Also consider weather stripping to reduce air leakage. Window insulation kits are a cheap alternative to replacing your windows. A thin layer of film adheres to your window, blocking warm air from escaping. The film, which looks like plastic wrap, doesn't block or impair your view. Another option for windows is to hang heavy curtains that prevent the cold from coming in.
Hot Water
Turn down the temperature of your water setting. Did you know that heating your water accounts for about 18 per cent of the energy consumed in your home?
What's the Temperature?
When you're home try to keep the furnace temperature on the low side. When you're sleeping or out of the house, turn down the temp considerably. Try setting it back between 10 and 15 degrees F for eight hours daily and you could save five to 15 per cent on your annual heating bill.
 Block the Fireplace
In many older homes, fireplaces make for attractive rooms but are highly impractical when not in use. Be sure to keep the flue closed or buy a chimney balloon, which blocks cold air from getting in while allowing ventilation.
There are plenty of simple, eco-friendly ways to save money this winter while keeping the earth green. Stopping to think before cranking up the thermometer is a good start.