Tough New Mortgage Rules
New lending rules definitely make it tougher for mortgage borrowers, especially first-time home buyers.
The sweeping changes introduced by the federal government last month are intended to stem the debt load of Canadians, some of whom have taken on sizable mortgages thanks to low interest rates.
The new rules centre on a kind of stress test to see if the borrower could afford a mortgage should interest rates jump up. Under the new plan, borrowers are assessed on a five-year standard rate of 4.64 per cent for a five-year loan, despite the fact that most lenders currently offer rates far below that number.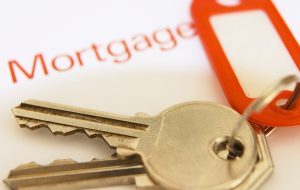 The stress test also includes other requirements such as stipulating that homeowners spend no more than 39 per cent of their income on home-related expenses such as mortgage payments, heat and taxes. Total debt must not exceed 44 per cent under the new rules.
The new rules apply to any insured mortgage in which the buyer puts down less than 20 per cent of the home up front.
By making it more difficult to obtain a mortgage, the hope is it will temper housing demand, prompting prices to fall or not rise so quickly.  The Bank of Canada announced that the rules will reduce the risk of Canada's financial system becoming unstable.
According to Ratehub.ca, what this means generally speaking, is a family with a $100,000 income that saved $40,000 for a down payment could previously afford a home valued at $665,000. But under the new rules, that same family can only afford a home priced at $505,000.
The new policy makes it tougher for first-time home buyers, whose savings and incomes are generally limited. So if you're buying a home in Toronto at $700,000, the minimum down payment jumps from $35,000 to $45,000. Homes under $500,000 require a down payment of five per cent, while those over $1 million need 20 per cent down.
The new plan also takes aim at foreign ownership of Canadian real estate. Homeowners are still eligible for a capital gains exemption on their principal residence but are now required to report the sale of their property to the Canada Revenue Agency. Exemptions will only be granted to Canadian residents and not apply to foreign buyers.
Also, as of Nov. 30, the federal government will require portfolio-insured mortgages to meet criteria that previously only applied to high-ratio insured mortgages.  The new requirements include a maximum amortization of 25 years, a maximum purchase price of less than $1 million, having a minimum credit score of 600 and the property must be owner occupied.