Nice Shades: Trees provide the coolest sun block
Remember the good old days when people used to slather their bodies with suntan oil in an effort to deepen their skin colour? While catching a few rays was at one time a common symbol of health and beauty, the residual effects of a tan turned out to be not so good for us after all.
Translate that thought to your home. While asphalt shingles, bricks and siding can't contract life-threatening sun-related diseases like skin, they can suffer a good deal of wear and tear thanks to the sun's damaging ultra-violet rays. More importantly, though, think about how hard your home has to work to keep its internal temperature at a comfortable level come the heat of summer.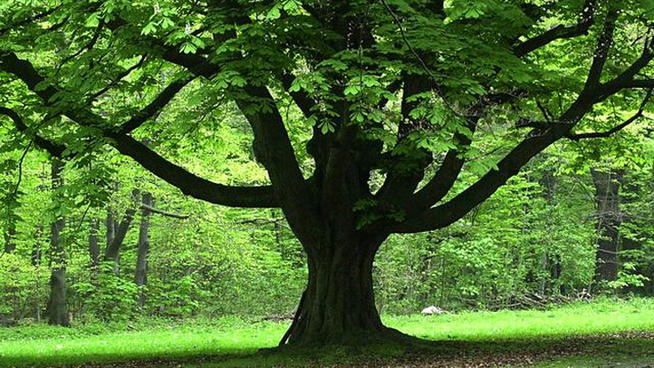 Protecting your home with shade trees is one of the cheapest, most natural and aesthetically leasing improvements you can make. Not only will your house look and feel cooler, you'll be saving on your energy bills and sparing the environment while you're at it.Deciduous or leaf-shedding trees planted on the south and west sides of your home reduce your dependence on air conditioning. Large leafy trees that shade your roof from the hot afternoon sun can cut temperatures by as much as four or five degrees Celsius, reducing cooling costs by up to 40 per cent.
Trees also provide environmental benefits such as reducing air pollution, providing a natural habitat for wildlife, sequestering carbon dioxide from the air and mitigating storm water runoff.
While getting a tree to grow large enough to take advantage of its shade can take patience and a good many years, there are options that require less time. Here is a look at some fast-growing trees that will shade your home in no time.
The Hybrid Poplar is a fast grower at five to eight feet of new growth per year. It is also the most disease resistant and longest lived of all the hybrid poplars with a life expectancy that exceeds 40 years. It grows in a wide variety of soils and climates. It matures to 60-feet tall and 30-feet wide and could provide cooling shade for your home or yard in as little as three years.
The Autumn Blaze is an extremely fast-growing maple with brilliant red fall color. Under good conditions it can grow three feet or more per year. It is tolerant of clay soils and drought and has a dense, oval head with strong branching. This tree grows in a wide range of climates as high as 50 feet.
The Silver Maple and the Red Maple are very common in eastern North America and are pretty quick growers. The Silver grows to 100 feet.
The Canada Red Chokecherry is a small ornamental deciduous tree that has a beautiful spring floral display with clusters of dainty white flowers, followed by purple fruits. The foliage emerges as bright green turning to a maroon-red in early summer and keeps this color through fall. The tree grows one to two feet per year to a mature height of 20 to 30 feet.
The Weeping Willow is a fast grower with growth rates of three to eight feet per year. While these are known to grow especially well near water there are a variety of hybrids available that are better suited to drier conditions.
The Tulip Tree is known for its beautiful yellow-orange spring flowers and unusual leaves shaped like tulip silhouettes. They grow 15 to 18 inches per year and can reach up to 100 feet. They are good for Zones 5 to 9.
Last year, Ryerson University professor Andrew Millward published a study that showed the environmental benefits of planting trees. Professor Millward and his research team used an online tool to measure the energy savings generated by 577 trees planted by Torontonians on their property between 1997 and 2000. The online tool allowed homeowners to select their city, tree species and location to plant.
The tool – known as the Ontario Residential Tree
Benefits Estimator — provides an estimate of the energy savings, reduction in air pollution and other conservation benefits. Visithttp://www.yourleaf.org/estimator to check it out and then head on down to your nearest garden centre.
The National Association of Green Agents and Brokers (NAGAB) provide a Greenbroker and Greenagent certification program to Realtors across Canada. To get more information or to sign up for a course, visit www.nagab.org. Elden Freeman M.E.S., AGB, broker is the founder and executive director of the non-
profit organization. 1-877-524-9494 Email elden@nagab.org.