Saturday, July 11th, 2015
Summer in the city means plenty of exciting festivals and events showcasing everything from athletes and jazz music to gelato, movies and dance. Here's a look at what July has to offer:
Summerlicious

This July-long yum-fest featuring Toronto restaurants allows you to sample diverse and innovative cuisine at a fraction of the regular cost thanks to prix-fixe menus. See here for more info about participating restaurants.
Toronto Fringe Festival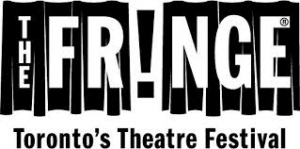 Running until July 12, this event is a potpourri of odd, inspiring and poignant performances that can centre on everything from Shakespeare to Oreo cookies. This year's line-up boasts over 60 comedy shows, 14 dance and physical theatre shows, 30 dramas, 13 musicals, 20 national and 12 international companies hailing from around the globe. For details, click here .
Toronto 2015 Pan Am/Parapan Am Games

Cheer on your fave aspiring Olympian as the best athletes from 41 countries and territories compete. Tickets start at just $20. Get your tickets here.
Beaches International Jazz Festival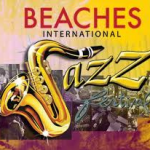 From July 10 to 26, groove to a kaleidoscope of cool musicians in this 27th annual event featuring four stages of international talent. See website for more info.
Toronto Summer Music Festival
Marking its tenth year, this international classical music festival and academy brings world-renowned performing artists to Toronto for an unparalleled combination of concerts, guest lectures and master classes. See website for more information.
Scotiabank Caribbean Carnival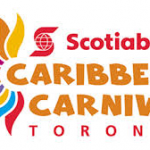 Three weeks of Caribbean music, cuisine, visual and performing arts and revelry are up for grabs this month at this international event, the largest cultural festival of its kind in North America. For more information, click here.
Open Roof Festival
This not for profit, outdoor music and film festival highlights independent filmmakers and artists from Canada and around the world. Profits go to Canada's independent film production and music communities. For details, click here.
Play the Parks
From June to September the Yonge BIA is offering a free concert series and wellness program. Various downtown parks such as Trinity Park and College Park Courtyard offer an array of musical performers during various times. Click here for more.
Christie Pits Film Festival
Sundays at sunset is the date and time to take in this year's theme of films about great villains. Enjoy classics such as Nosferatu, The Birds and There Will Be Blood. There's nothing like an al fresco film to celebrate summer. For more information, see website.
Sunday Serenades
Running every Sunday until August 16, is big band, jazz and swing acts at Mel Lastman Square from 7:30 to 9:30 pm. For details, click here.
BrazilFest
To experience the rhythms, sights, sounds and delicious aromas of Brazil be sure to check out this 12th annual event on July 19 at Earlscourt Park. Go to website for more.
Pan American Food Festival
if you enjoy the culture and flavours of the Americas – North, South, Central and the Caribbean – this one's for you. The free event takes place from July 30 to August 3 at Daniels Spectrum in Regent Park. See Pan American Food Festival for info.