Thursday, February 12th, 2015
Kimchi is just one of the many flavours of Koreatown, a vibrant commercial strip located in the family-friendly neighbourhood of Seaton Village.
Koreatown – also known as Little Korea or K-town –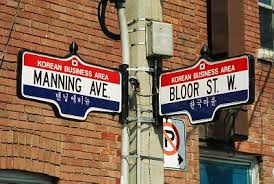 is located on Bloor, just west of the Annex, between Bathurst and Christie Streets.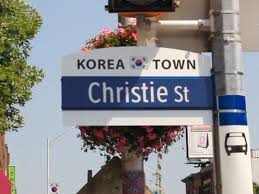 Characterized by a combination of good Korean restaurants, high-end fashion stores, acupuncture clinics and aesthetic boutiques, Koreatown is a magnet for the city's Korean immigrants, students and explorers who wish to discover the sights and sounds of Korean culture.
Established in 2004, Koreatown offers visitors a vast arra y of flavours, from pork bone soup and bibimbaps to walnut cake and Korean BBQ. The city's foodie elite have been making Koreato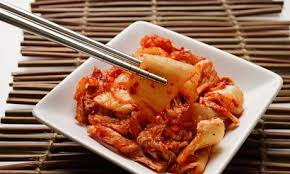 wn their favourite go-to dining destination as Korean food has earned a top spot on trending culinary lists for a number of years now.
The Korean Grill House, Arisu, Sunrise H ouse and Buk Chang Dong Soon Tofu are all great options. Don't forget to sample bulgogi, a marinated beef dish, or bibimbap, an assortment of rice, veggies, raw beef, fried egg and spices. Getting used to kimchi can be something of a test because its strong smell puts people off. But many say once you get over the initial aversion you can become addicted to the stuff. Kimchi is cabbage that has been fermented in salt then spiced up with a strong chili powder mixture so it tastes kind of salty, garlicky, spicy and sweet all at the same time.
If K-town's kimchi doesn't grab you, maybe the karaoke will. Nestled away in the basements of many retail shops, Koreatown is known for its lively assortment of karaoke bars, some of which operate into the wee hours. But if your vocal strains aren't on par with Adele or Sam Smith you can still sing to your heart's content minus the embarrassment of doing so in front of an audience. That's right. You can hire your own private karaoke room. BMB Karaoke and Music Studio on Bloor West is one of the largest karaoke bars in the city. Get a private room and sing your heart out. They'll also serve you noodles if you ask.

Of course, Koreatown is a relatively new Toronto neighbourhood with roots that trace back about 50 years thanks, in part, to more liberal immigration policies the Canadian government helped pave the way for an influx of Korean immigrants to Toronto. According to the 2011 Canada Census, Toronto has the country's largest concentration of Koreans, numbering nearly 65,000.
The past hundred years have not been kind to Korea, which was annexed by Japan in 1910 and later divided by civil war in the 1950s. Today the country is split by the communist north and a republic democracy in the south, which is where nearly all Korean immigrants come from.
Christie Pits Park is home to the DANO Spring Festival, an annual Koreatown signature event th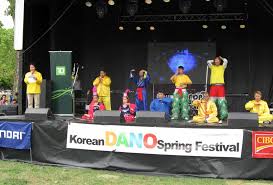 at features martial arts demonstrations, exotic dancing and music and attracts as many as 200,000 visitors. The 22nd DANO festival will take place on the first weekend of June.


Interested in moving to the Koreatown area? Check out some of the current homes and condos for sale near Koreatown!